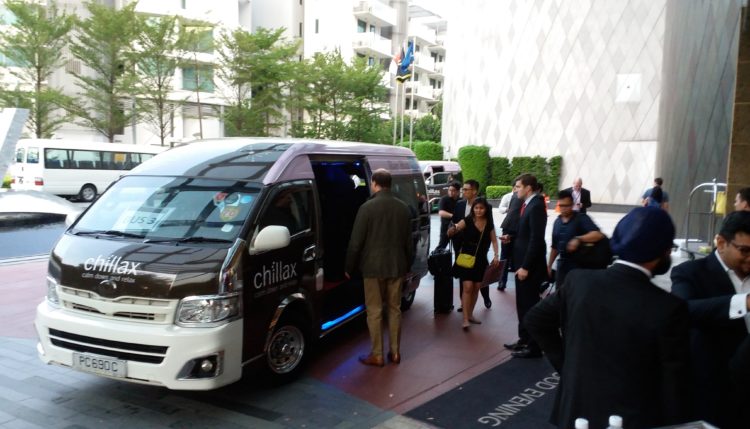 0
Party Bus Singapore For Event
Party Van Singapore are established to hold an event for corporate function and also annual anniversary celebration.
Another special event for Bar Hopping Singapore in the city to clubs, pubs and bars for a free fun ride. Loyal card members and also new customers will feel worthy and most noteworthy. Surely, they will look forward every year for this annual event call Bar Hop With Chillax.
Furthermore the party disco bus will moves around in the heart of Singapore city from designated clubs pick up locations.  Dedicates to participating clubs, pubs and also bars, the 13 seats disco bus will stop for pick up and drop off guests .
Furthermore, as per schedule given, there will be interval time for pick up at the location. The event ever since call Bar Hopping Singapore started from 2015 from AMEX 1st Anniversary Bar hop with Chillax a successful event.
Party Bus Singapore Event
Party bus Singapore event which requires more party disco bus with various types of themes in luxurious styles. Especially chartered for corporate annual anniversary treats for loyal customers a complimentary party rides.
Reserve one and celebrates with the amazing limo party bus Singapore! While been equip with portable gadgets entertainment system with all kind of musics.
Hence selections of all kind of musics from the portable tablet for you to enjoy your favorites musics with your group.
Group Party Bonding
Want to know more about a party bus ride?
Especially a party bus ride is the fantastic choice for group of friends to have the memorable night Out.  Furthermore for celebrating in group to have fun together will create bonding between colleagues at work.
Book a party bus now! Hence hop on and try it yourself the enjoyment with our disco bus for your birthday or friends night out.
There are tons of reasons for party bus rental around the world are popular in this trendy era. In addition a satisfaction guarantee for you enjoy with the entertainment to celebrates your special day for:
Birthday party
Bachelor night out
Bachelorette Hen's party
Oktoberfest
Halloween
Prom night celebration
Christmas party and Year End Countdown Party
Celebrates your achievement in party disco bus that will make a joyful night out!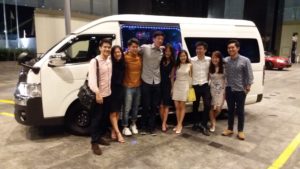 Group of Friends and Colleagues
Celebrating and entertaining your group of colleagues and friends while turning on to your favorites musics of your choice from:
Genre
Retro
RnB
Pop
Rocks
Disco
EDM & more of your choice.
Are you looking forward every year for the EDM Fever likes;
ZoukOut
The Music Run
Ultra Music Festival and more
View More Photos -> Click HERE